The Story
There are 40 place settings at the table, and each one needed to be planned right down to the saucer.
We used traditional woodworking methods to build the table. Here we're using oak pegs to secure the table frame together.
Each chair is handmade using the same green oak as the table. They're pretty heavy and take two people to carry just one chair!
We made the table at a picturesque workshop at Smuggler's Cover, near Aberdovey in Mid-Wales. Here's Esther sanding down the tabletop.
With the help of Stokes Croft China in Bristol, we sourced the finest English Bone China Whiteware from Staffordshine, some of which is already twenty to forty years old and in shapes and designs that are no longer manufactured.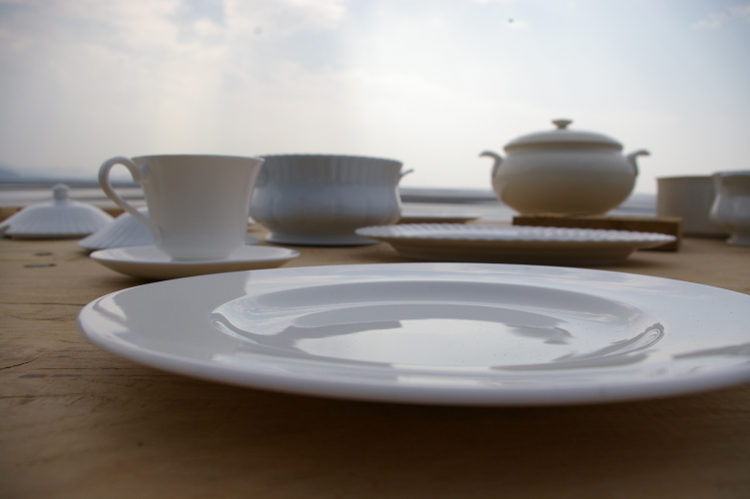 Bone China is surprisingly strong, as English Fine Bone China must contain 50% bone ash. The glaze on the china is often transparent, so the colour of china is the colour of the clay and bone…
We printed onto ceramic transfer paper botanical illustrations from Kew's amazing archives, as well as our own drawings and hand printed text.
Here's Janet and Claire doing some of the hand decorating and Stokes Croft China. Every piece of china on the table is unique, so it took us a while!
Into the kiln goes the whiteware. As the china heats up, the glaze melts and absorbs the ceramic transfer into the glaze, permanently fusing onto the surface.
The first tea pots come out of the kiln. This one is to go on the 'After Dinner Tea' setting and is to have Chamomile growing out of it.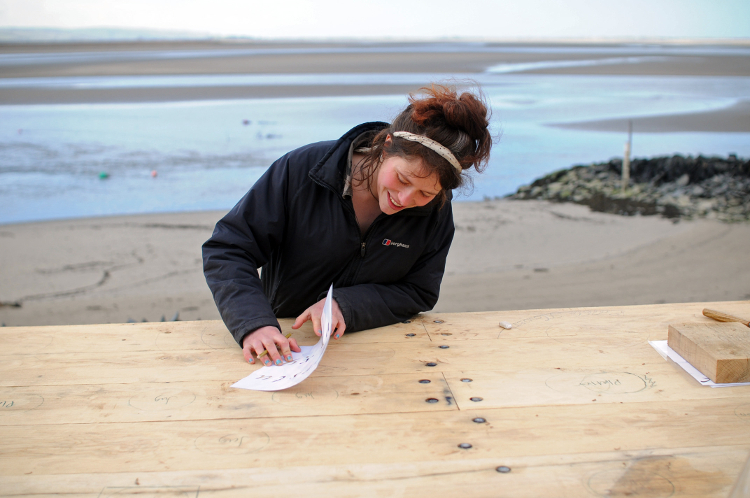 Here's Meg writing out the text for each place setting to help people navigate their way around the table.
Nick carving out the letters in the evening sun.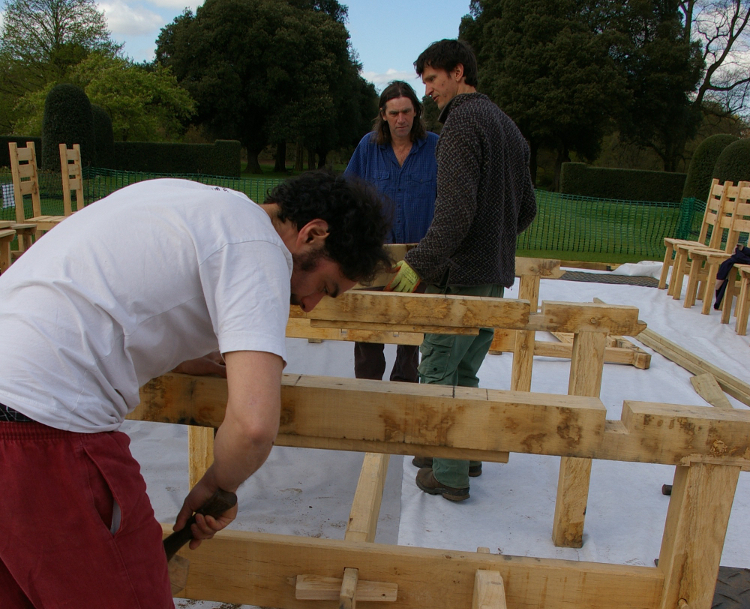 Finally we arrive at Kew where we piece together the giant table using the oak wedges. Here's Giles, Nick and Harvey making sure all the pieces of the puzzle are the right way round.
There is an underground battening system to keep all the chairs and table secure. Here's the master craftsman Giles joining them all together.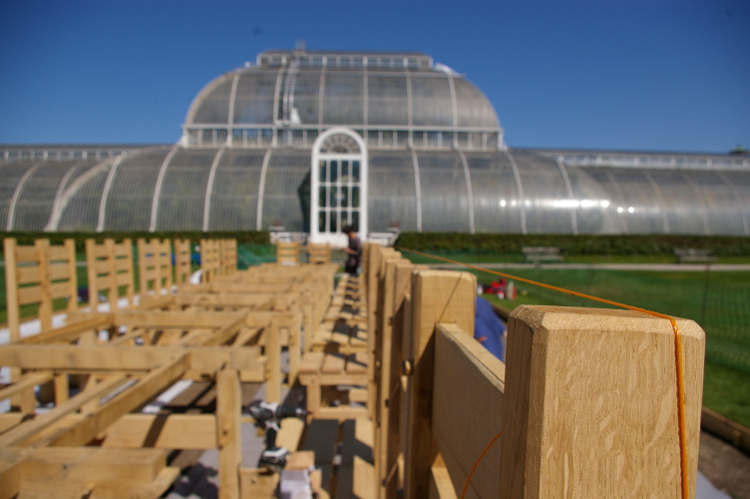 When installing a table in such a symmetrical setting, everything has to be perfectly level.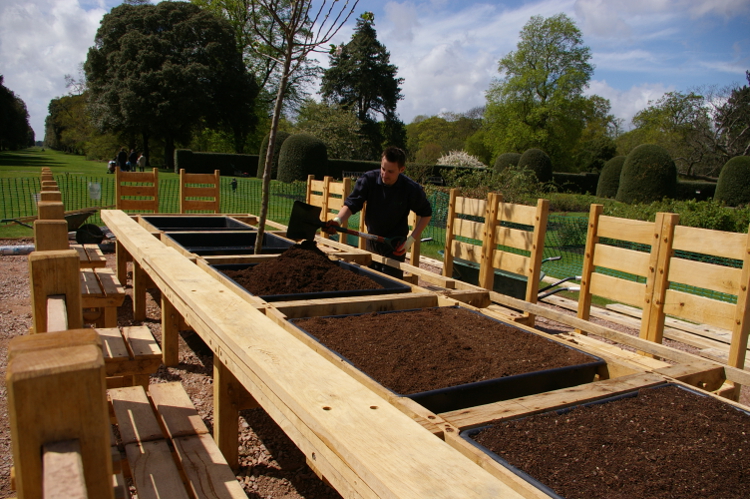 Suspended underneath the tabletop is a hidden layer of soil so that the plants can stretch their roots down further and the soil is kept moist. Here's Joe piling in Kew's special mix of nutritious soil.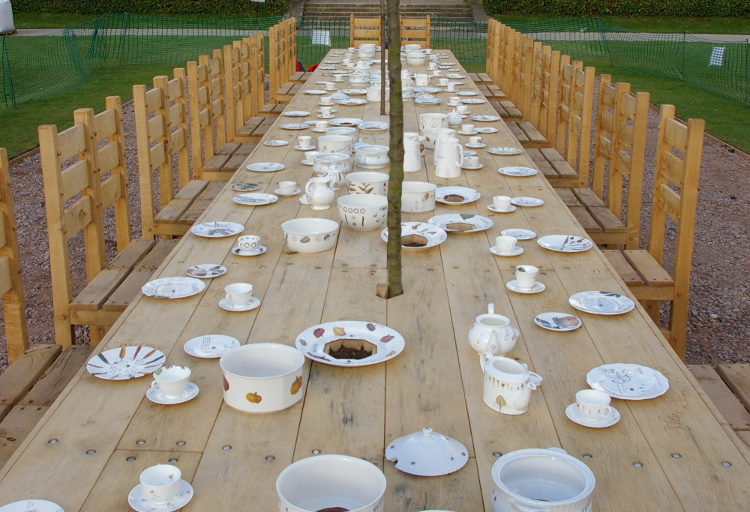 You can see in this image the holes that we have cut through the bottom of each pot, right through the table so the roots can get through to the soil trays below.
In go the plants - it's what we're all here for after all!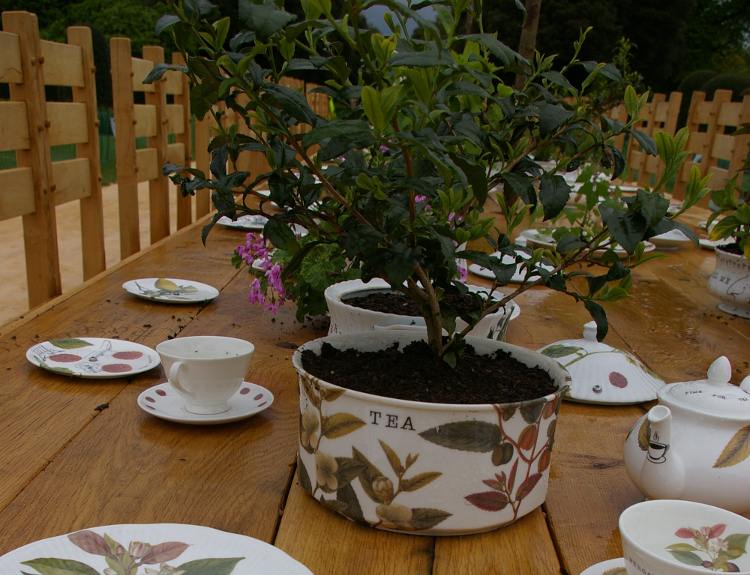 Kew have been planting in sucession and we're even attempting to grow tea plants in the UK.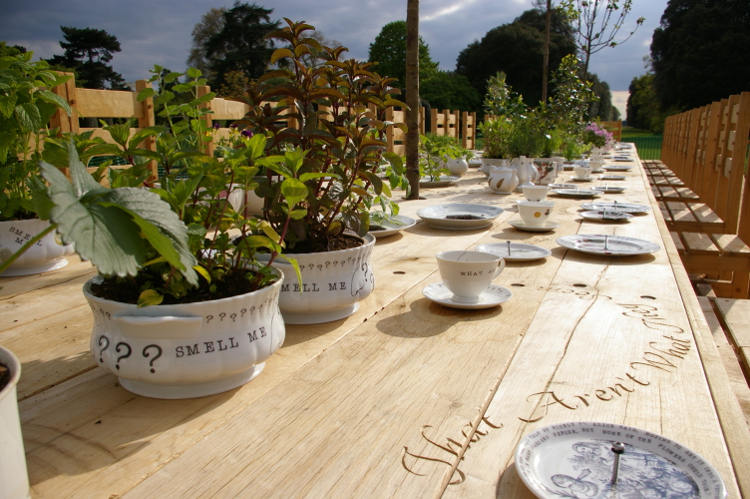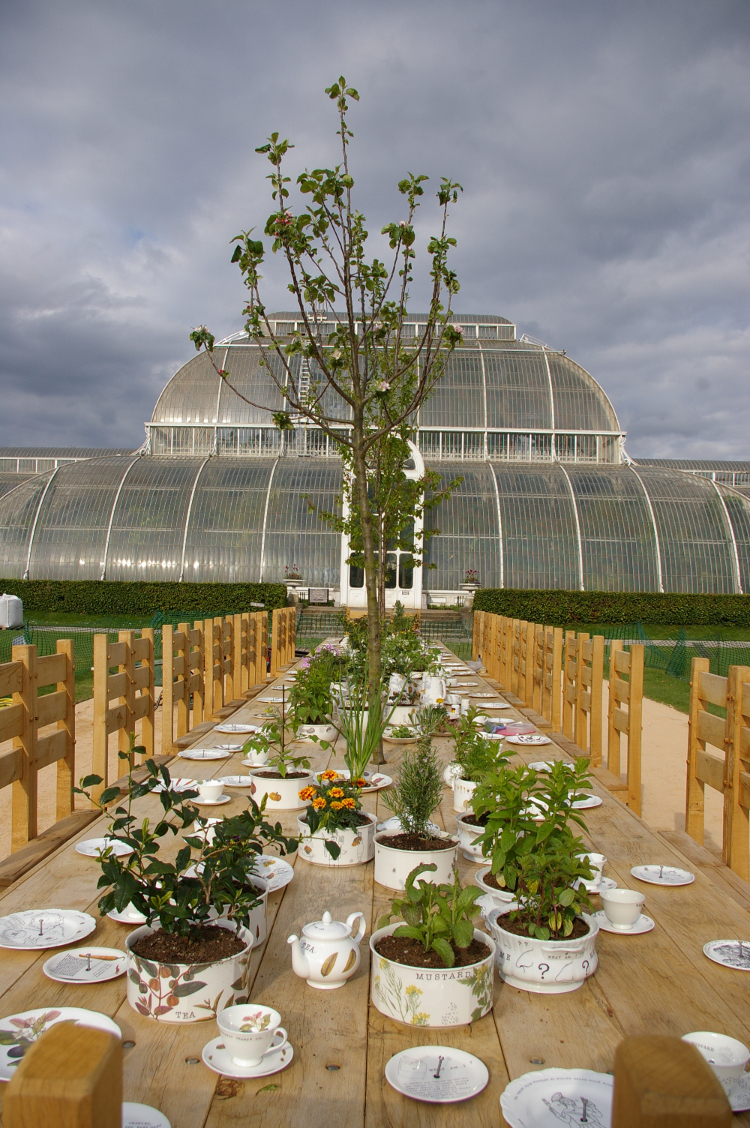 And we're finished! If you haven't already, why not come and see for yourself?